Financing
Your Options
We at Aesthetic Plastic Surgery and Laser Center strive to make our services affordable for every patient. With a variety of ways to pay, which may be used individually or combined according to your wishes, there should be nothing standing between you and your desire to Achieve a Fresh New you.
Payments for cosmetic services are due in full prior to the commencement of treatment. We provide the following payment options:
Cash or Check
Credit
American Express
Visa
Master Card
Discover
CareCredit
CareCredit makes it easy to apply with a simple one page application and immediate approval online. Once you have CareCredit, you can use it again and again without reapplying. And you can use CareCredit for your entire family, including your cherished pets.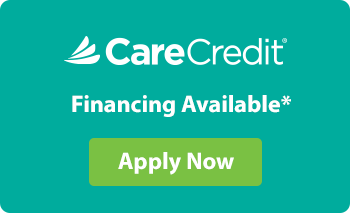 We offer No Interest* payment plans and low minimum monthly payments for true flexibility when you need it most. With CareCredit you can get what you want, when you want it. Patients can apply for up to the total amount of their surgical fee. There is no penalty for prepaying the loan. Patients can apply to CareCredit by calling, online or by asking our patient coordinator for an application while in our office.
You can also apply for CareCredit directly from our website by clicking here.
Contact CareCredit at 1-800-365-8295 or visit their Website at www.CareCredit.com.